FREE TRIAL
We're so sure you'll love it,
we'll give you your first massage free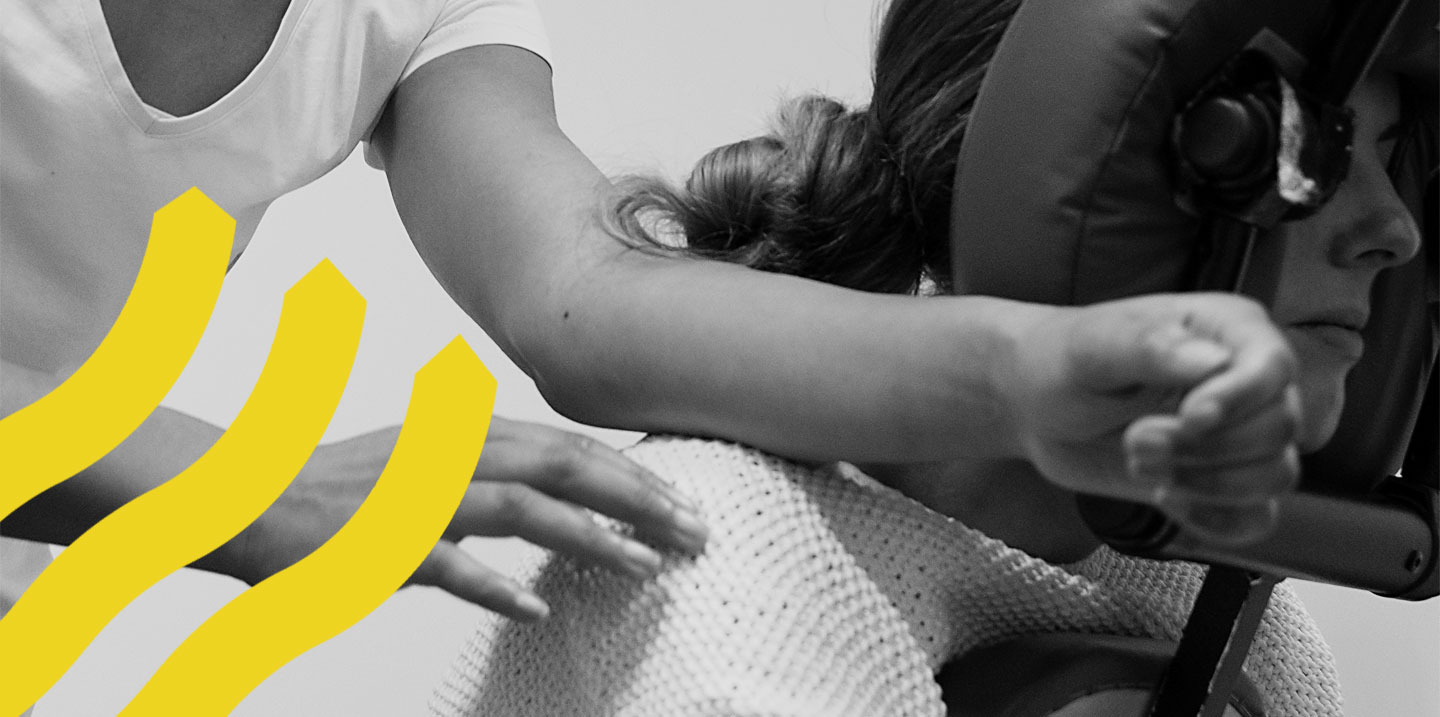 If you're a prospective client, we'd love to offer you a free, no-obligation one-hour massage demonstration. (If time's an issue, you can divide the hour into 4 x 15- minute or 2 x 30-minute sessions – we're totally flexible and at your service).
We'll come to your offices and treat you to one of our famous Seated Chair Massages.
Sit in our super-comfy ergonomic chair (no need to undress), whilst your expert therapist uses 100 Japanese acupressure points known as Anma to soothe away tension and stress, rebalancing your body and leaving you feeling relaxed and grounded, yet wonderfully revitalised.
The treatment is applied on the back, neck, shoulders, arms, hands and fingers, finishing with stretches.
Unlike other massages, this technique is designed specifically for the workplace, in order to give you maximum results in the minimum amount of time.
So even after just fifteen minutes of bliss, you'll feel relaxed, revitalised, clear-headed and fabulous.
And, hopefully, ready to share the experience with your hard-working staff.
* LONDON REGION ONLY
Please fill in the form below