Indian Head Massage
Great for busy heads that need a touch of calm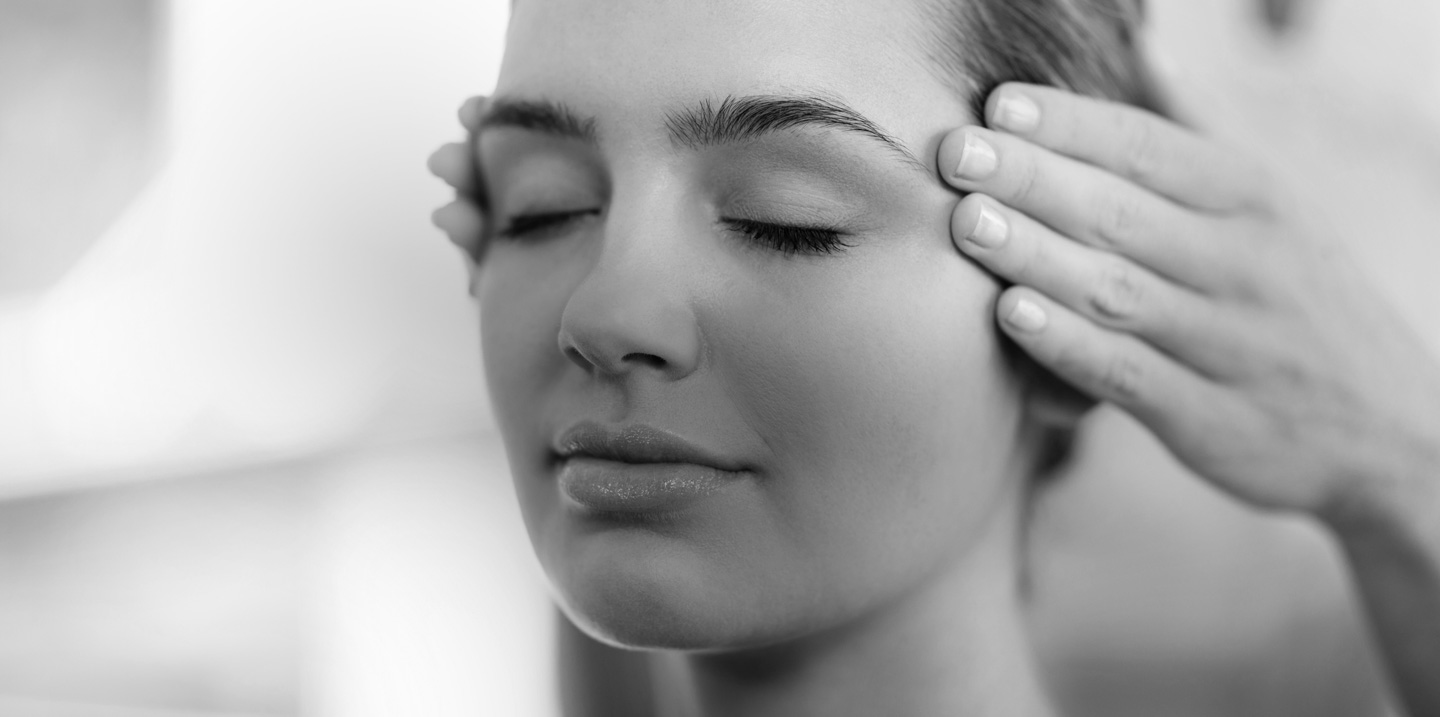 This simple yet effective therapy uses a variety of techniques to manipulate soft tissue. The TVT therapist uses a range of different massage pressures and rhythms to stimulate the head, neck and upper back and shoulder area: those most affected by prolonged working at a desk.
The massage is performed through light clothing and without the use of oils, with the client in a relaxed, seated position.
How it works
Used by our clients on a regular weekly, fortnightly or monthly basis, or as a one-off for a treat or appreciation day

Received seated in our super-comfy ergonomic chair, fully clothed.

Usually carried out during the normal working day

Duration – 10-45 minutes as agreed.

We provide everything you need to arrange the bookings

We'll help you select a suitable space

Investment from £10, with fully paid, part subsidised or individual payment options
Benefits to the employee
Relaxing yet energising

Relieves pain in the upper body

Reduces eye-strain

Helps reduce insomnia

Promotes better focus and concentration

Helps improve creativity

Helps relieve mental fatigue

Promotes clearer thinking and better decision making

Helps calm tension in the mind
Benefits to the company
Enhances performance and creativity

Valuable tension-reducer

Reduces stress and resultant absenteeism

Improves mood and morale

Increased focus and concentration
About Indian Head Massage
For over 1,000 years, head massage has been a regular part of daily life for Indian families.
When Narendra Mehta left his native country to come to England in order to become a Physical Therapist, he was amazed to find that it was not part of any regular massage routine, or even available as a stand-alone treatment.
On returning to India, he began researching its particular benefits, the methods used, and its physical and emotional effects.
He noticed that the routine was slightly different with each family, and that although beneficial effects were evident, they were not long-lasting. Accordingly, he decided both to formalise and expand the method to try and improve its long-term benefits.
In traditional Indian Head Massage, only the neck is treated. Narendra decided to improve the treatment by including the face, neck, upper arms and shoulders, as these are the parts of the body that accumulate the highest levels of stress and tension.
He also decided to introduce an Ayurvedic element into the massage technique. This would allow the three higher chakras, or energy forces, to be included in the therapy. Using Ayurvedic pressure points, the Third Eye, Throat and Crown chakras would be cleared of any blockages, allowing the free flow of energy around the body to restore optimum health and well-being.
In 1981 at the Mind, Body and Spirit exhibition in London, Narendra introduced his revamped Indian Head Massage to the Western world, successfully treating 179 clients suffering from headaches and other stress-related symptoms.
During the next several years, he improved the routine even further, developing it into the sequence that we use today.
Benefits that are claimed for Indian Head Massage include:
Detoxifies the body by stimulating lymphatic draining, therefore boosting overall immunity.
Improves circulation – which in turn increases energy levels
Reduces tension, which can result in improvements in back and neck pain, migraine and headaches
Helps reduce symptoms of anxiety and depression
Boosts memory by improving concentration levels
Reduces painful tension caused by stress in neck and jaw muscles