Qi Gong
Relax the body, expand the mind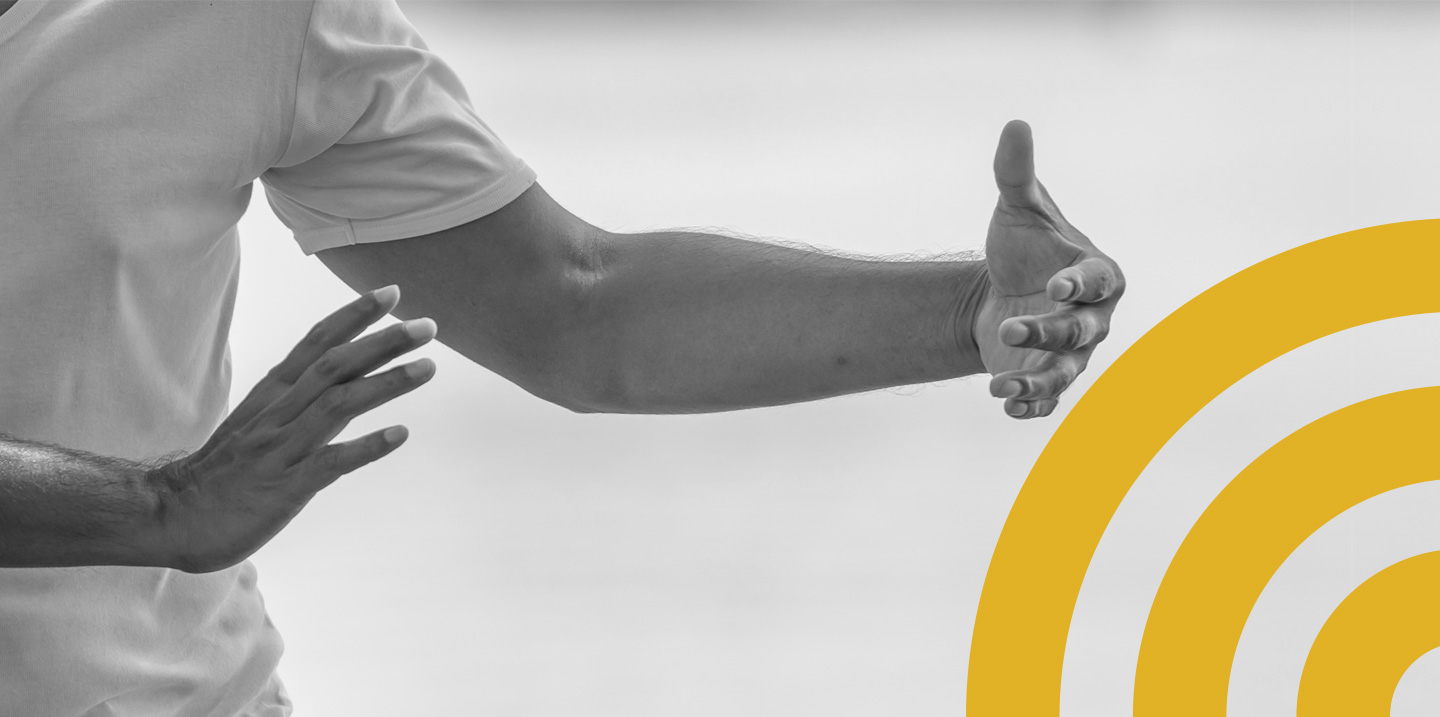 Science is confirming what the Chinese have known for centuries: Deep breathing, specific gentle movements and proper mental focus can significantly improve health, vitality and wellbeing.
Qi Gong comes in many forms. Our classes focus on two: those where the body is held still and the energy allowed to flow, and those where movements of the body are used to stimulate the energy flow. Our aim is to align breath, movement and awareness.
The movements are simple, gentle and can be practiced virtually anywhere, and even as little as five minutes a day will noticeably improve your wellbeing.
How it works
Choose from one to one sessions, group classes up to 20 max, or small groups of 4-8 people for more individual attention

Available as a one-off, although weekly classes are recommended to really reap the benefits

Choose before-work, lunchtime or after-work classes

Duration: 60 – 90 minutes

Our teachers can work with a group of mixed experience and abilities

You can have as many people in the class as the space allows

We'll help you identify a suitable space

Attendees should wear loose clothing or gym gear.

Investment – from £120
Benefits to the employee
Eases stress and anxiety and helps balance emotions

Increases vital energy

Benefits creativity and intelligence

Strengthens the organs and makes them work more efficiently

Helps prevent injury and improves physical balance

Improves heart function and strengthens the nerves

Aids sleep

Increases self-awareness and concentration

Helps fight fatigue

Gentle and low-impact; suits any level of fitness
Benefits to the company
Healthier, happier staff

Reduced stress

Better focus and concentration

Increased productivity

Better decision-making

Reduced physical and mental pain or discomfort

Reduced absenteeism

Increased morale
In traditional Chinese medicine, it's believed that there is a flow of energy, or Chi, around the body. Only if this flow is unimpeded will the person be at their fittest.
Qi Gong (pronounced chee gung) is one way of connecting this energy flow: alongside yoga, it's now one of the most popular forms of healing exercise in the world.
Qi Gong is often confused with Tai Chi, but it's much easier to learn. Whilst Tai Chi is a series of moves that have to be performed one after the other (like a dance), Qi Gong simply consists of gentle stretching movements, each performed individually.
The TVT teacher will guide your staff through this series of gentle, rhythmic movements combined with breathing meditation. They are easy, but they work both body and mind to their fullest potential The result? Better whole-system health.
Devotees claim an incredible number of benefits from Qi Gong practice, ranging from relieving migraines to decreasing the risk of strokes.
At The Vital Touch, we prefer to stick to the following more modest claims. They're still very attractive to anyone who suffers from the effects of a busy modern life:
Qi Gong is said to promote well-being, deeper relaxation and better sleep

It also improves the circulation – great for those with cold hands and feet

Slow, deep Qi Gong breathing allows the body to take in more oxygen, assisting with the elimination of free radicals

Memory is said to improve with the supply of more oxygen to the brain

People who practise Qi Gong regularly also report increased creativity and a clearer and more tranquil state of mind

Increases vitality and improves the mood

Improves posture and prevents joint injury.