Zumba
The high-energy workout that feels like a party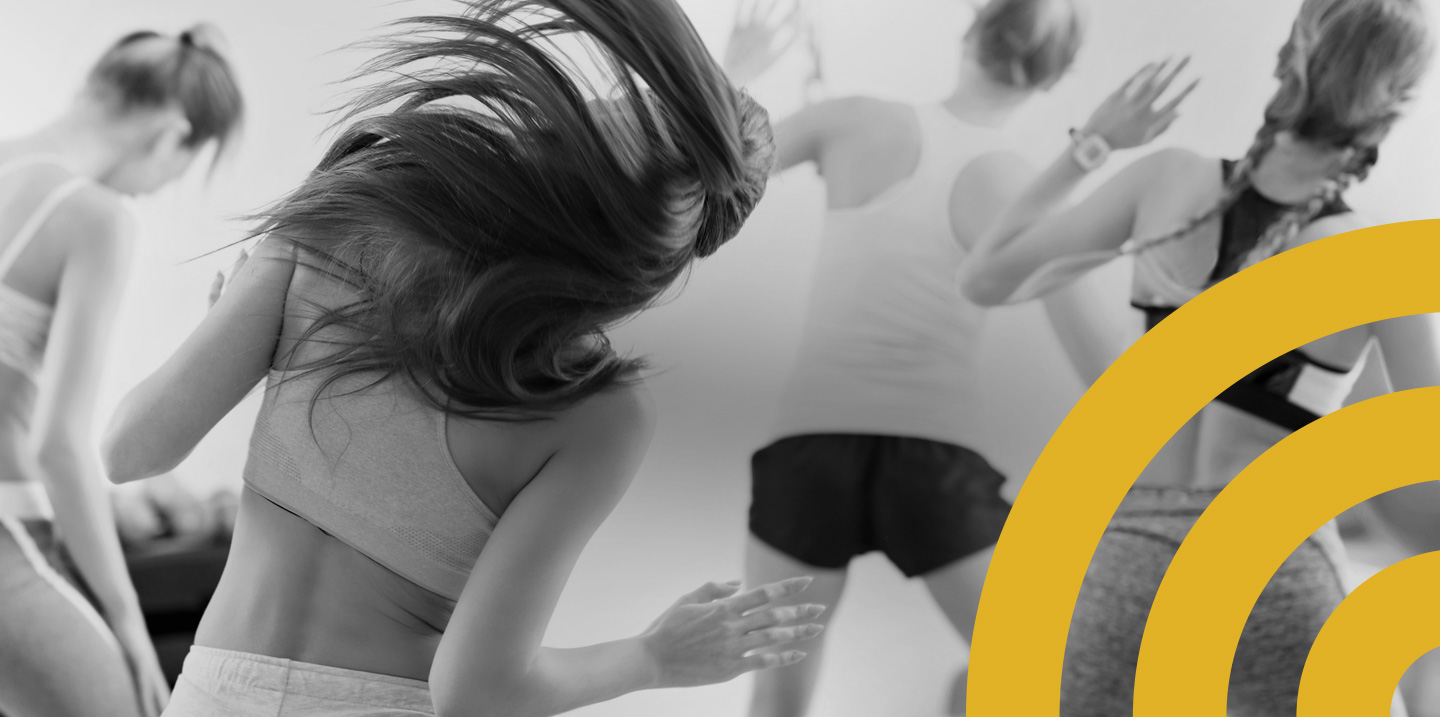 These joyous dance workout sessions are fun for everyone – even the guys, and even people who have two left feet.
Laugh, dance, sweat, repeat! The inspirational TVT instructor will guide you through easy-to-follow moves whilst you dance up a storm to infectious Latin beats. Your whole body will benefit from this high-energy workout, while workplace worries will be shelved in a Salsa shimmy.
How it works
Choose from one to one sessions, group classes up to 20 max or small groups of 4-8 people to allow for more individual attention

Have as a one-off, or schedule weekly classes to really reap the benefits

Choose before-work, lunchtime or after-work classes

Duration – 45 or 60 minutes

Our teachers can work with a group comprising all abilities and dance skills

You can have as many people in the class as the space comfortably allows

We'll help you select a suitable space

Attendees should wear loose clothing or gym gear, and bring water

Participants may need a shower after a class!

Investment – from £120
Benefits to the employee
Sculpts your body

Improves flexibility in hips and joints

Builds stamina

Suitable for all fitness levels

Helps you forget your worries

A great de-stresser

Makes fitness an exhilarating experience
Benefits to the company
Healthier happier staff

Reduced stress

Better focus and concentration

More productivity

Reduced back pain

Reduced absenteeism

Improved morale

Team-building fun with colleagues
In the 1990s, dance instructor and personal trainer Alberto 'Beto' Perez was teaching aerobics in Miami. He forgot his mix-tape for a class, so improvised with his own favourite music tapes and moves from his native Columbia. Everyone loved it – and Zumba was born!
Zumba classes are a total-body workout that's designed to feel more like a celebration. They fuse fitness, entertainment and culture into an invigorating dance-fitness session that anyone – even the most confirmed non-dancer – will enjoy.
Your TVT instructor will lead you through the easy-to-follow routines; a fabulous fusion of fast and slow salsa, samba, merengue and mambo dance steps and fitness moves. From head and shoulder rolls that loosen up the neck to footwork that strengthens and stretches the ankles and calves, this is a fun workout that involves the whole body.
As well as the obvious calorie-burning benefits – the average person will burn about 600 calories during a Zumba session – there are major aerobic and endurance improvements to be had. Other benefits include improved co-ordination, balance and flexibility. And finally, the release of endorphins during Zumba will help to eliminate stress hormones in the body.
And it's such fun! After a final cool-down and stretch, we guarantee that your staff will bounce back to their desks full of vim, vigour and renewed vitality.